Lush tropical landscapes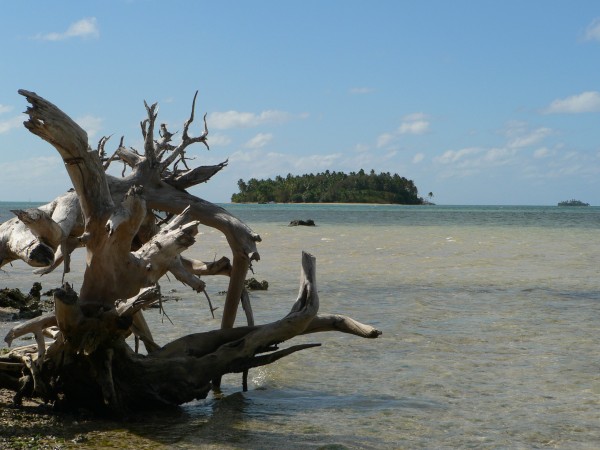 Tonga is comprised of 176 coral and volcanic islands, 36 of which are inhabited. The country is divided into four distinct parts, each scenically diverse. The main island in the south, Tongatapu is Tonga's cultural centre and the home of the Kingdom's capital, Nuku'alofa.
To the north of Tongatapu lies the Ha'apai group, a chain of low lying atolls surrounded by clear turquoise waters. Ha'apai Island is a favourite with visitors who have the option to stay in the local village and participate in everything from 'kava' ceremonies, feasting and dancing, to hunting 'feke' (octopus) with village fishermen in outrigger canoes.
Beyond Ha'apai is the Vava'u group of islands. This is a paradise of lush tropical landscapes, a deep water harbour, rock islands and limestone caves. Vava'u Island has beautiful beaches and a scenic drive around the west coast with stunning views of Port of Refuge Harbour and the numerous outer islands.
Further north still are the Niuas, an isolated trio of volcanic islands where traditional Tongan culture still thrives.
Nuku'alofa is the home of the Royal Palace. Tonga is ruled by King George Tupou V who reigns as a constitutional monarch. Other destinations in the vicinity are Eua Island, an ideal retreat for hikers, adventurers and naturalists, and Pangaimotu Island which is just a 10 minute boat trip from the Nuku'alofa wharf.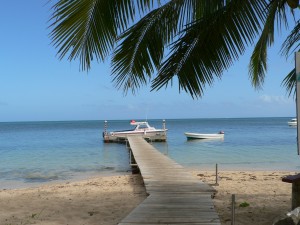 Polynesians by race, the local population speaks Tongan and English. The majority of Tonga's 100, 000 people live on Tongatapu.
Archaeologists claim that Tonga has been inhabited since the 5th century BC. It was first discovered by Dutch navigators in 1616. They were followed by Tasman, Wallis, Captain Cook, Bligh of the Bounty (whose sailors mutineered in Tongan waters) and the missionaries. Formerly a British protectorate, Tonga gained its independence in 1970 and is now part of the British Commonwealth.
Vegetation includes hibiscus, frangipani, coconut groves, pandanus palms and banana plantations. Not far from Nuku'alofa, thousands of flying foxes make their home at Kolovai.
Frigate birds are common, as are the Pacific golden plover, the Pacific black duck, Pacific swallows and the blue crowned lorikeet. Tonga was the first Pacific island country to create marine parks or sanctuaries. Four such parks now exist which are rich in fish, coral and marine life.
There are miles of white, sandy beaches fronting clear lagoons which hold some of the most beautiful and varied reefs in the world. The rocky, terraced coastline at Houma features the Blow Holes, one of the South Pacific's most impressive natural spectacles. Huge waves crash into the honeycomb of coral rock, sending water spouts 20 metres into the air.
At the lagoon edge are the villages of Mu'a and Lapaha with several fascinating historical sites such as the Langi tombs.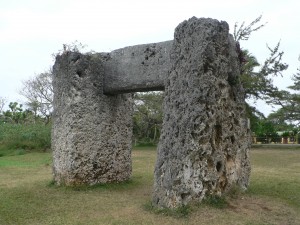 Accommodation varies from five star luxury to very basic. On Tongatapu, there are hotels, self contained apartments and guesthouses as well as off-shore resorts. Vava'u has resorts, motels and guesthouses in various categories, while Ha'apai has eight guesthouses, plus resorts on Foa Island, Uoleva Island and Uiha Island. 'Eua Island has five guesthouses.
On Tongatapu, Vava'u, Ha'apai and Eua, the main forms of transport are bus, taxi, rental cars, passenger ferries and domestic airplanes. Taxi cabs do not have meters, so it is advisable to negotiate your fare in advance.
A visit to the Tongan National Centre is recommended for their feasts and entertainment. Most of the major hotels and resorts also provide traditional feasts and dancing at least once a week. Nuku'alofa has several ethnic restaurants including French, Indian, Chinese, Korean and Italian.
Tongans play a range of sports including rugby, soccer, netball, volleyball, basketball, golf, tennis as well as indigenous games. There are also many water-based activities such as diving, fishing, snorkelling, yachting, kayaking and whale watching.
Tongan handicrafts are known as some of the best in the South Pacific. Recommended retail outlets include the Langa Fonua, the Friendly Islands Marketing Co-operative, the Fehoko Art and Creations, the Talamahu Market and the Tongan National Centre.
This piece first appeared in Pacific Paradises Magazine.